If you need a towbar for your van or car contact CVA – the leading towbar fitting service in Leicester. All our towbar technicians are qualified and vastly experienced. We fit hundreds of towbars every year to all kinds of vehicles.
Not sure what type of towbar you need? No worries. Contact us or call CVA on 01455 372 007 and we can talk you through your options.
Towbar fitting cost
One of the first questions most people have is 'how much?' That's understandable. Unfortunately, there's no easy answer to the question. Your towbar fitting cost depends on a few different factors:
• Type of vehicle.
• The electrical kit needed.
• Whether you want a fixed or detachable towbar.
• The loads the vehicle will be towing.
Although we can't answer your questions about cost on this page, we're only a phone call away. Get in touch and we'll be happy to provide you with a quote for your towbar fitting cost. And we guarantee you won't find a better value and more efficient towbar fitting service in Leicester. Or anywhere else in the midlands for that matter.
We supply and fit your towbar for you
It's perfectly possible for you to buy a towbar and fit it yourself. But we'd strongly recommend you not too. Fitting a towbar is a technical job. Especially with the multitude of electrical systems included in modern vehicles. Many cars and vans now have ABS, parking sensors and then there are trailer stability programs to consider. To accommodate the towbar all the electrical systems need to be reconfigured. Remember it's against the law to fit a towbar without an electrical kit.
This is why you should trust the professionals. The qualified technicians at CVA can supply the right towbar for you your vehicle and quickly fit it for you. We provide an all in one package and will have your new towbar fitted in hours. A professionally fitted towbar will give you added peace of mind. You know a CVA towbar will be safe and secure.
CVA director Michael Brooks said: "We've got a great team here at CVA. Our technicians are all verified, experienced and very good at their job.
"But we're also here to help. If you need any advice on which towbar is best for your vehicle just pick up the phone and call us. We'll be happy to help and can go through all the options with you.
"And if you're in a hurry we can get your towbar fitted and you back on the road in next to no time."
You can contact CVA's trained towbar technicians on 01455 372 007.
What type of towbar do I need?
You may be aware you have several different options when it comes to choosing your towbar. There are different types and each has its own advantages and disadvantages. We've included a brief look at your options below. Don't forget if you need further information feel free to contact the team here at CVA – the leading towbar fitting service in Leicester.
Fixed towbars
Permanently attached to your vehicle. Will suit commercial vans but you probably won't want this option for your everyday car.
Detachable towbars
A detachable towbar is exactly what it sounds like. Its quick release mechanism makes it easy to remove. And it's just as quick and easy to reattach. Suitable for both commercial and private vehicles.
Swan neck towbar
It's pretty obvious how this type of towbar got its name. It's an unobtrusive design. It fits directly to the vehicle's underside.
Flange towbar
Unlike a swan neck this type of towbar isn't fixed directly to the vehicle. Instead the towbar is firstly fixed to a flange plate which is then bolted to the vehicle's underside.
Both swan neck and flange towbars can be either fixed or detachable.
Electrical kits
The electrical kit you need depends on the vehicle. Though you often have the choice between a universal or vehicle specific kit. As its name suggests a universal kit will fit all vehicles. But it's highly likely your van will have a vehicle specific kit. Their big advantage is they are designed specifically for the electrical system on your van. Specific electrical kits will also protect the warranty on your vehicle.
Van accessories
In addition to supplying and fitting the new towbar for your van CVA (Leicester) stock a range of complementary accessories.
These include tow steps to allow you easy access to your van. And as they are non-slip, they reduce risk. They're designed with safety in mind. Tow steps are a simple accessory but are a great value investment. They're lightweight, durable and will provide an added layer of safety for anyone using the van.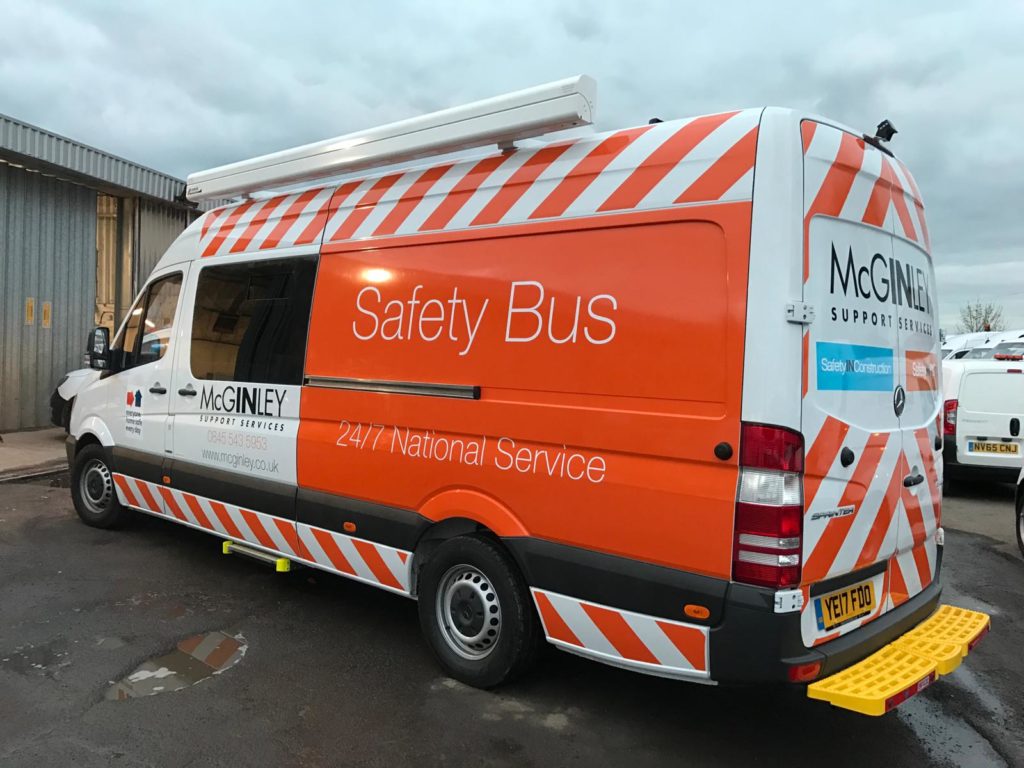 CVA can also supply a full range of ball and pin couplings. Made from the finest quality steel our couplings deliver the best possible performance. We can supply you with ball and pin couplings suitable for any trailer. They'll provide a secure and safe link between your vehicle and trailer. CVA can also supply and fit adjustable height couplings for your vehicle. Just ask us for more details if you're unsure of the type you need for your trailer.
Finally, we can help you protect your van from scratches and scrapes by fitting bumper protectors. Bumper protectors are great value for money. And they pay for themselves many times over. Ask us about the best bumper protector for your van.
If you need any advice on the best towbar for your vehicle or which accessories you need for your van don't hesitate to contact us. You can send us an online enquiry or pick up the phone and call us on 01455 372 007. CVA is your choice for the best towbar fitting service in Leicester and the midlands.