The benefits of vehicle graphics
cvamarketing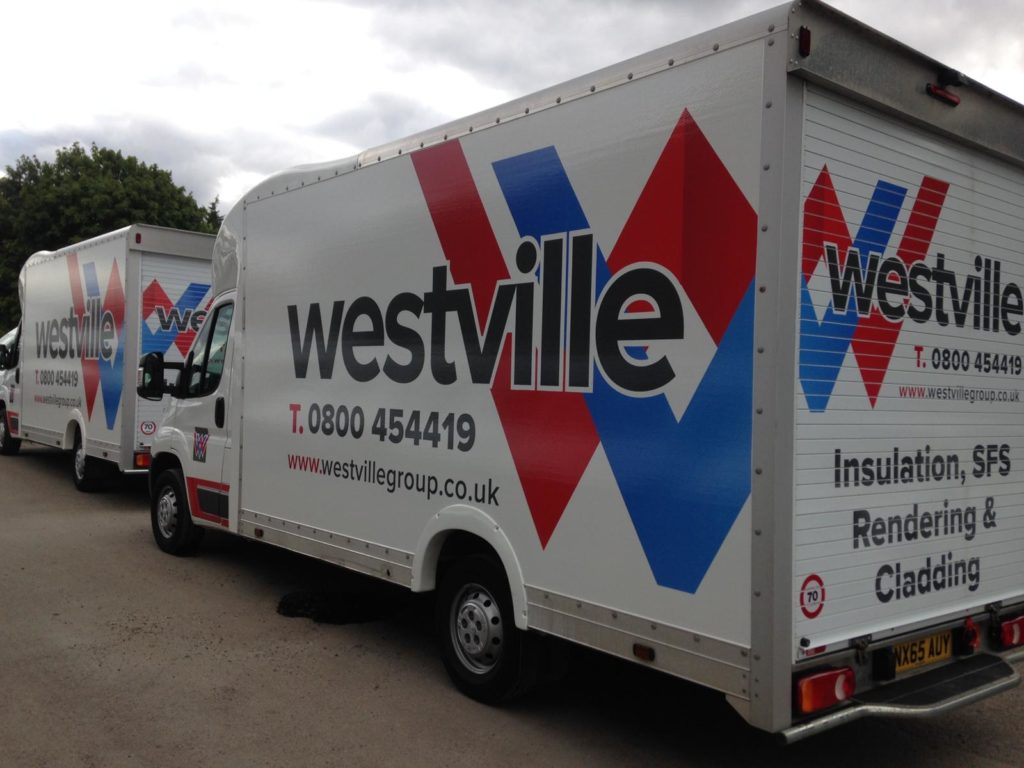 Wrapping your van in high-quality vehicle graphics is one of the best decisions you can make for your business. Not only will they give your van a new lease of life they have so many other advantages. But, if you're still undecided whether to go ahead with your new livery, have a look at our list of the top seven benefits of vehicle graphics.
Advertising
This is the reason most companies will get their vans wrapped. Vehicle graphics are a brilliant way to advertise your business. Just think how many of your potential customers will see your van and your new vehicle graphics in Leicester as you drive around during your daily routine. Vehicle graphics put your company's name and phone number in front of the public around the clock. Your advertising runs 24/7.
Now compare that exposure to the ads you may run in the local paper. They'll be seen once. And that's if you're lucky. Then the paper, along with your money, ends up in the bin.
Your online advertising isn't much better. Your ads disappear as soon as you stop paying. But your vehicle graphics will continue promoting your business every time your van goes on the road. And there's no extra costs involved. The more miles you do the more exposure your brand receives. Which can only be good news.
This type of marketing is also non-intrusive. It's passive marketing. You're not getting into people's faces with noisy TV or radio ads. People are more receptive to passive advertising. They feel they're making a choice rather than having decisions forced on them.
But cost is one of the biggest benefits of using vehicle graphics for advertising. You pay once for your van livery and that's it. When you look at your marketing budget you'll know you get far more bang for your buck with high-quality vehicle graphics than you do with any other form of advertising.
Creates a good impression of your business
First impressions count. High-quality, well designed and colourful vehicle graphics will get your business noticed. But like a well-dressed store window they'll also draw people in and present a positive image of your company. If your van looks smart potential customers automatically assign the same quality standards to your work or products.
But a scruffy and uncared for van will put off customers. They will assume any business which is happy to send out a vehicle like that is unlikely to have high standards when they deliver their service.
A full wrap protects your vehicle
This is one of the hidden benefits of vehicle graphics. Aside from their aesthetic and marketing value they also have a practical use. They help to protect your van. CVA vehicle graphics and van wraps are made from hardwearing vinyl.
This forms a protective skin around your van. There used to be a belief that vinyl graphics will damage the original paintwork of the vehicle. The opposite is actually true.
A vinyl wrap will protect the paintwork from the inevitable scratches and scrapes every commercial vehicle is susceptible to. Rather than the paintwork getting scratched the vinyl soaks up the punishment. It intercepts dirt, debris and other harmful materials. Underneath the van's paintwork will be pristine.
Your van will be one of the most expensive items on your company's balance sheet. It makes sense to protect this asset. And a full van wrap is a great way to do that. The wrap will also protect your vehicles value. If you're refreshing your fleet your vans resale value will be maximised by the great condition of the paintwork.
Recognition
It's amazing how well-designed vehicle graphics can lodge themselves into a person's sub-conscious. As your van travels through Leicester and the midlands people will notice it. And they'll recognise the graphics if they see the van again. Your company's name and logo is already becoming familiar to them. This local recognition can become a huge benefit to you. If you're a plumber for example a person is likely to call you in an emergency if yours is the first name which springs into their mind.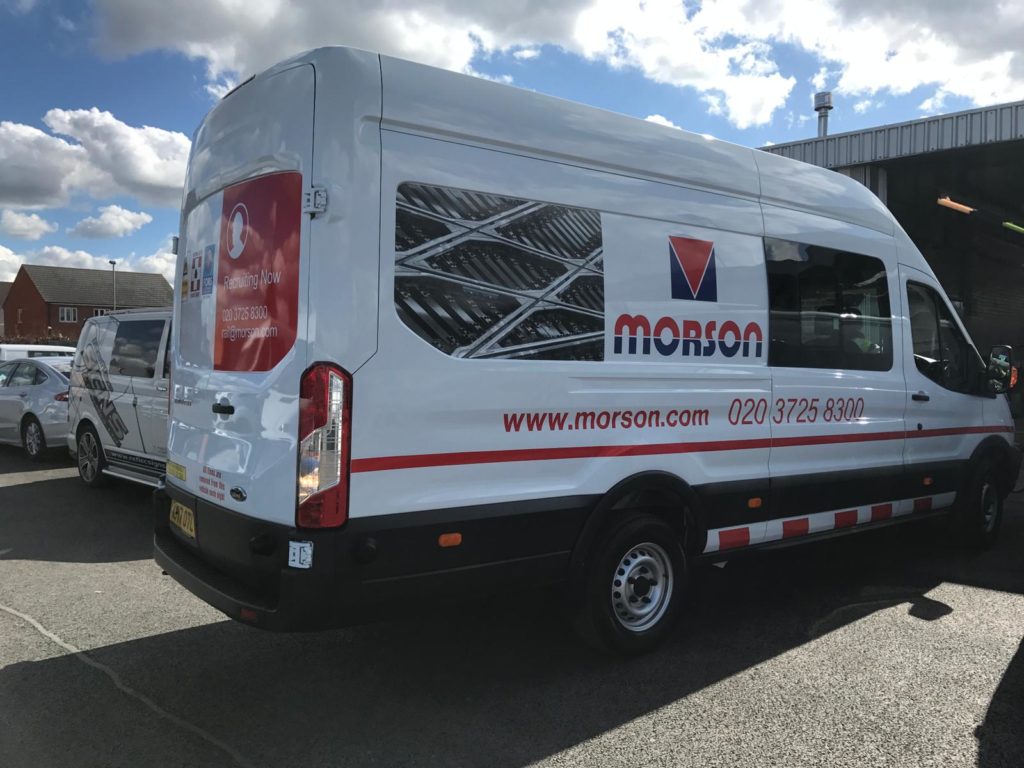 Vehicle graphics will last for years
One of the biggest benefits of vehicle graphics is how long they last. Look after your van wrap and it will last for years. And caring for your graphics is pretty easy. Just avoid the jet wash and they'll probably outlast the van. Especially if you ask us to laminate the graphic for you. The longevity you get from CVA vehicle graphics makes one of our full van wraps one of the best investments you can make in your business.
Can be temporary for special promotions
We've already mentioned vehicle graphics can last for years. But they aren't permanent. You can remove the graphics whenever you wish. And all without damaging the van's paintwork.
Because they are so easy to remove it means you can add a special livery or design if you're running a special promotion or you want to publicise a local event. As an example you may want to add a poppy logo in November or even a full Christmas themed wrap in December. With CVA vehicle graphics you can do all of this and more. And we can quickly remove the wrap whenever you want.
Fast turnaround
We can't list the benefits of vehicle graphics without mentioning the turnaround time. CVA can design, make and apply your vehicle graphics in just a few days. Wrapping your van has never been so easy.
To give your company's van or car a makeover call CVA on 01455 372 007. CVA are the leading supplier of vehicle graphics in Leicester.